MISSOURI SAFETY CONSULTANTS THAT WILL HELP YOU THROUGH THE SAFETY MAZE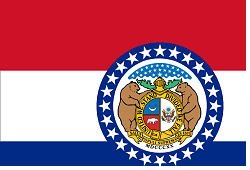 I have talked to a lot of small business owners and and one of the biggest problems when starting out is having to try and sift through what I call the Safety Maze.
First of all someone tells you that you have to get a Safety Manual created before you can bid or get a job or contract.

Next thing you know you are spending hours looking for answers and all you want is a someone who can get you the answers on exactly what you need.

I always recommend using someone who has a working knowledge of the laws in your own state. So in this case a Missouri Safety Consultant

Oh yeah also someone who won't break the bank yet give you the help you need.
Although the list here is small right now it will grow as I have a chance to talk to these professionals. As a small business owner myself I understand completely what you are looking for.

Also if you know of any consultants who you have personally used or have heard others have used and had good luck with please use the Contact Us link on the side and send me their information.
What I will do is contact them and see about getting them added to this web site.
SO HERE IS OUR LIST OF MISSOURI SAFETY CONSULTANTS

1. The first company that I have found is Southwest Missouri Safety Company and after talking with Russ Hind I knew that this was a company that was both knowledgeable and very customer orientated.
Another thing that I liked is that they help build a safety program or manual that is suited for you business. Your business is special so your safety should be designed for your specific needs.

So be sure to visit their website at...
Southwest Missouri Safety Company
2.

---
Missouri Safety Consultants Top Of Page

---