Workplace Safety Articles - Don't Have Time To Read Them All ?

With all the workplace safety articles that come out everyday it is really hard to keep up with them all.
You start sifting through them and all of a sudden there goes a good portion of your day and you didn't get the things that you wanted done.
So what I would like to do with this section of the web site is give you the short version of work place safety articles.
Information that you can use and take out either to the crews at your morning meetings.
Or if your a worker take it to your boss and it can be a great tool to get important information back to him.
So What Kind Of Articles Will Be Covered ?
The main goal of this web site is to keep you up to date.So here are just a few area's that the articles will cover.
Occupational Health and Safety
Tool Safety
Safety Equipment
Industrial Accidents
Any New Laws and Regulations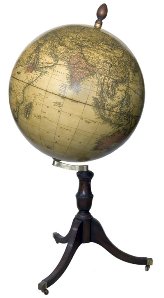 Of course with these workplace safety articles we will not only be covering just North America. Our goal is to get articles from around the world.
Although laws and regulations of each country may be different.
The fact still remains that people are still dying each year in industrial accidents around the world.
Let's check out and compare how some countries are dealing with safety issues
Hopefully these articles, although from around the world may spark an idea that will benefit others.
So How Do You Get These Articles ?
Well through the beauty of technology you will be able to have a couple of different options.
You are able get these workplace safety articles delivered to you in a couple of different methods.
E-Mail
One of the ways that you will be able to get the articles is by e-mail.
Below we have a secure opt in form where you put in your information and they will be delivered right to you.
Visiting This Site
Another way that you can get access to these articles is just by stopping by this site.
Just below in the Articles Section are links that you click on and it will take you right to the articles that are of interest to you.
You will also notice a Google Web Element near the bottom of the page. This gives you links to workplace safety articles that are up dated on a regular basis.
I check this out just about everyday because there are some really interesting safety topics covered.
Also RSS
Not sure what RSS is? It is a format for delivering regularly changing web content.
Many news-related sites, weblogs and other online publishers syndicate their content as an RSS Feed to whoever wants it.
The great benefit is that when I add new articles or change something on the website you are kept up to date.
If you look just below the tool bar or your left you will see a little box with RSS in it.
Just click on the question mark and it will give you a good explanation of how it works.
People Love Blogs
Blogging is getting to be really big on the internet so the way I have set up my safety blog is that anytime that I make a change to the web site. It also updates the information on my blog.
Remember our goal is to make things as easy as possible for you to get the information that you need.
---
Articles

1. Use Of Asbestos In Occupational Settings
2. Worst Industrial Accident Since...
3. Big company accident prevention. Is It Working?
---
Have A Great Safety Article To Share ?
Do you have a great safety article that you would like to share? Or maybe you would like to comment on an article that you've just read.
For example give us your view on the article that I wrote below Titled - The Worst Industrial Accident Since...
I know when I was writing this article it stirred up some pretty strong feelings about a companies responsibilities.
You can even add a picture that goes with your article. Or how about a picture of yourself so your friends can stop by and read your article.
---
Workplace Safety Articles Top Of Page
---